Unique 150SSSL-LED 150 watt Transformer - Stainless Steel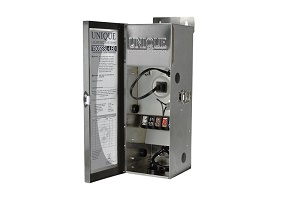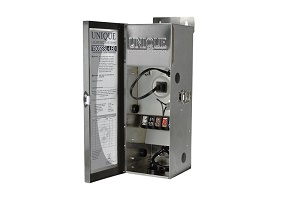 Unique 150SSSL-LED 150 watt Transformer - Stainless Steel
150-Watt LED transformer is specifically designed for landscape lighting installations. It features a 15-Amp reset-able circuit breaker to protect fuse. This transformer comes with multi-tap 12V, 13V, 14V and 15V outlets for multiple voltage range options. Features a lockable front cover and includes mounting hardware.
SKU: 150sssl-led

6 foot power cord

Stainless Steel Construction

Manufactured to ISO 9001-2008 quality systems standard
Output terminal features tinned 6061-T6 aluminum lug strip with 3mm hex set screw for positive torque connection. Includes 3mm hex key tool. Primary Voltage is 120V with secondary voltage of 12V to 15V output.
You Might Also Like