FX Luminaire QZZD1LEDBZ Bronze Up Light w/ integrated LED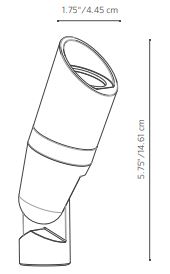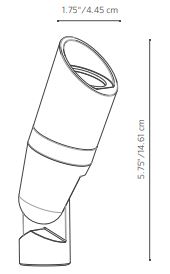 FX Luminaire QZZD1LEDBZ Bronze Up Light w/ integrated LED
Smallest up light offered from the FX LED line. Capable of all the same features of the NP and FB but in a smaller package. Zoning and Dimming Capability. Perfect for lighting trees and architectural features.
SKU: qzzd1ledbz

Bronze Finish

2 Watts

50,000 Life Hours

Input Voltage: 10 to 15 V

Lumens Per Watt: 34.9

CRI: 79.8
Fx Luminaire up lights are constructed with lightweight, reliable aluminum. These deluxe models offer Zoning, Dimming, and color changing capabilities when used with Luxor ZDC Transformers which can be ordered here.
You Might Also Like