Fx Luminaire FRZDCLSCU Copper LED Up Light w/ integrated LED - Shrouded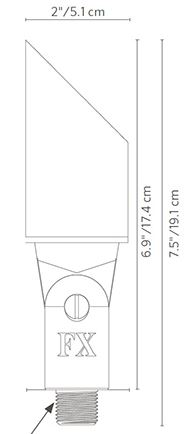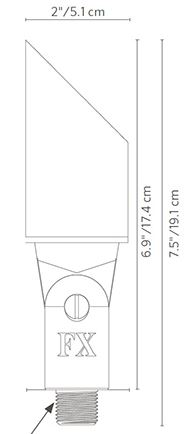 Fx Luminaire FRZDCLSCU Copper LED Up Light w/ integrated LED - Shrouded
The FR is a close extension of the existing NR fixture. It features more elegant finishes. The FR's smaller size ensures up to a 3LED output, with all the color filters, beam angles, and other features associated with FX Luminaire integrated LEDs.
SKU: frzdclscu

Copper/brass construction

Integrated LEDs

Input voltage: 10-15V

Lumens: 113

CRI: 83

50,000 Life Hours
Includes LED board (1), 4 ft lead wire, a Large Slot Spike (1) and filters. These deluxe models offer Zoning, Dimming, and color changing capabilities when used with Luxor ZDC Transformers which can be ordered here.